Our restaurant has luxurious halls of various capacities; each of them is decorated in its own unique style: Gold, Silver, Malachite and St. George's. Here we can organize special individual events for you and your guests: weddings, anniversaries, corporate parties. All halls offer a beautiful view of the Park and the Danilov monastery. The interiors are decorated with fresh flowers. Our specialists can decorate the halls for any event in accordance with your wishes. Soothing soft music complements the intimate atmosphere of our restaurant.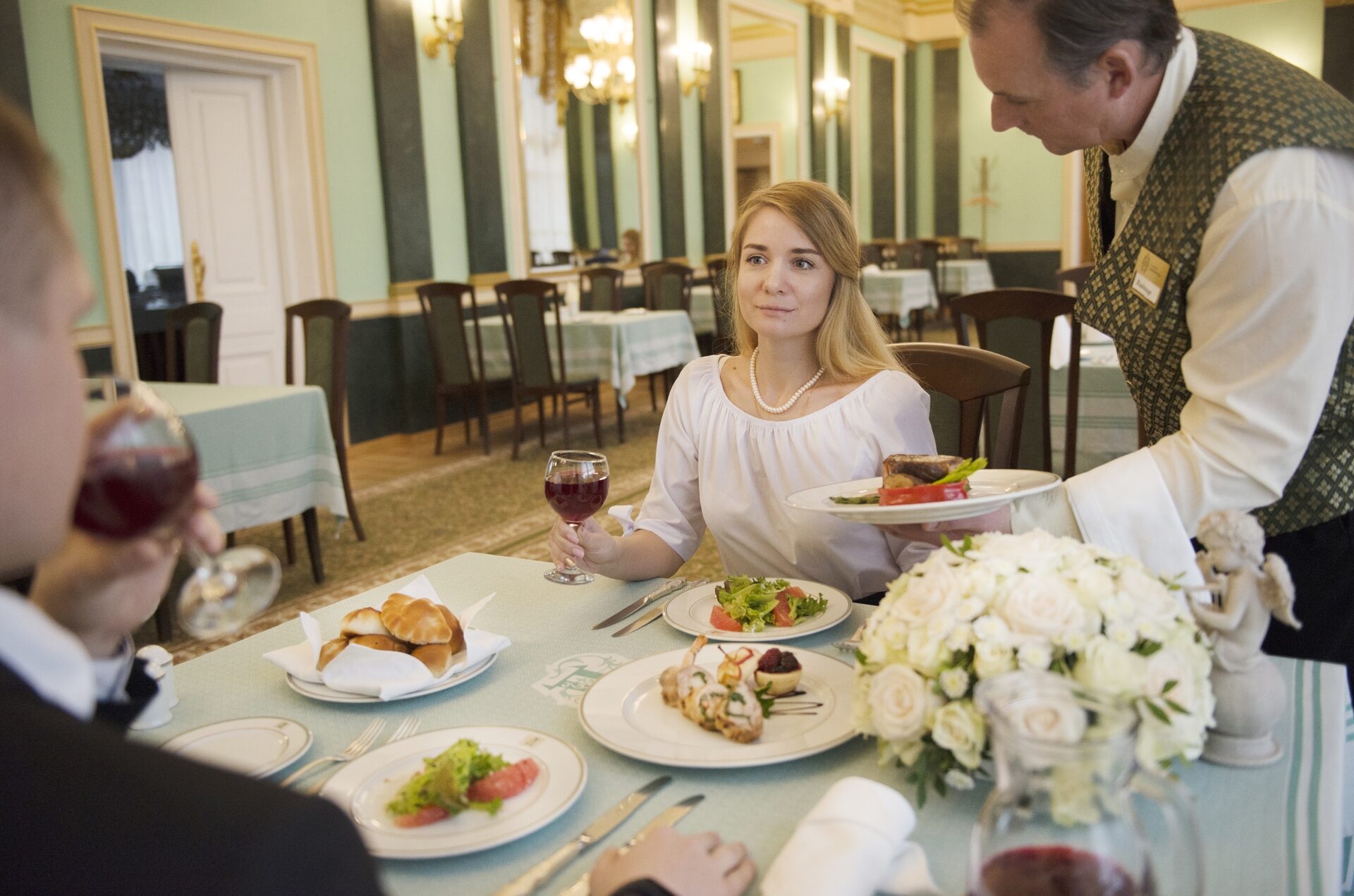 Malachite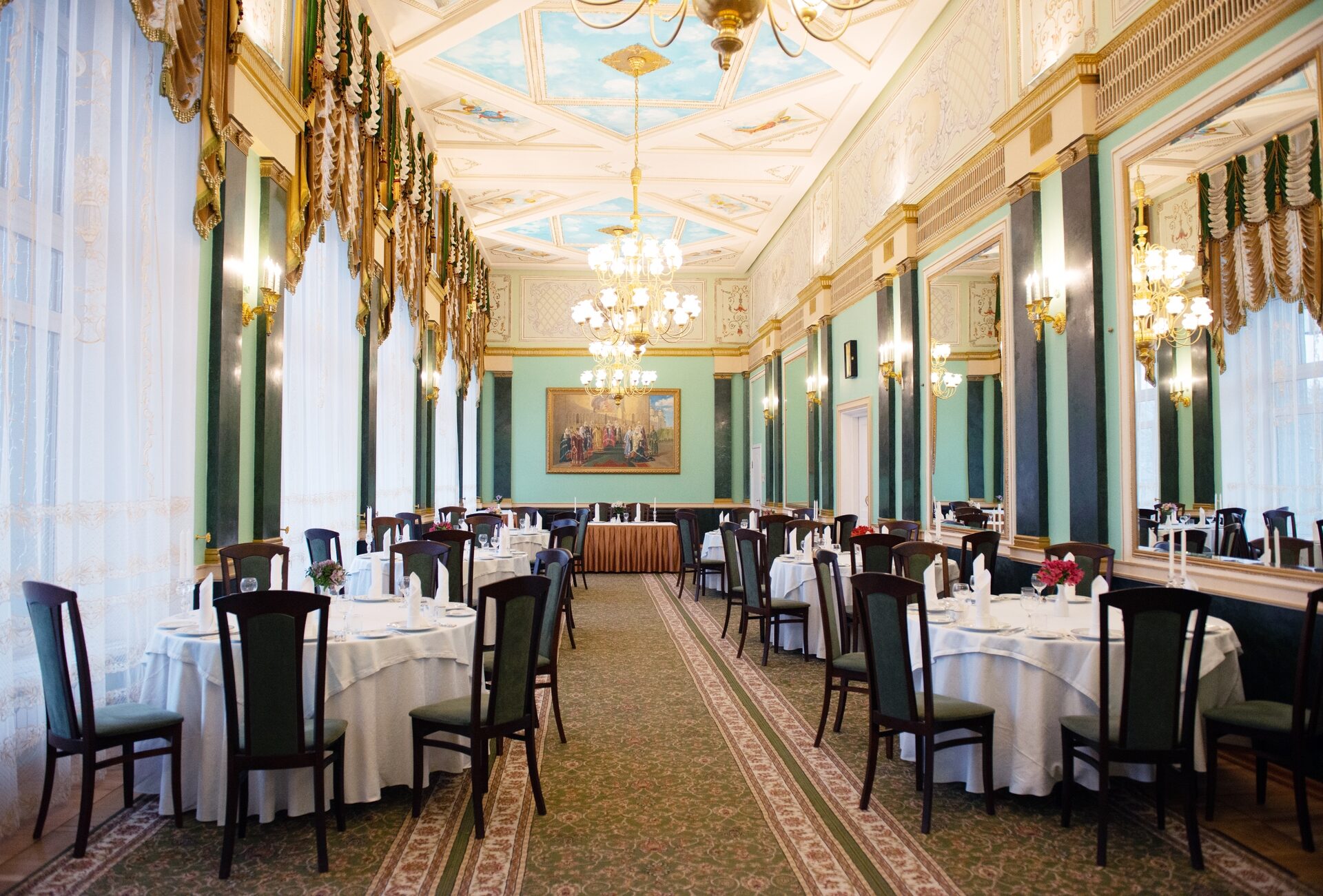 St. George's
Silver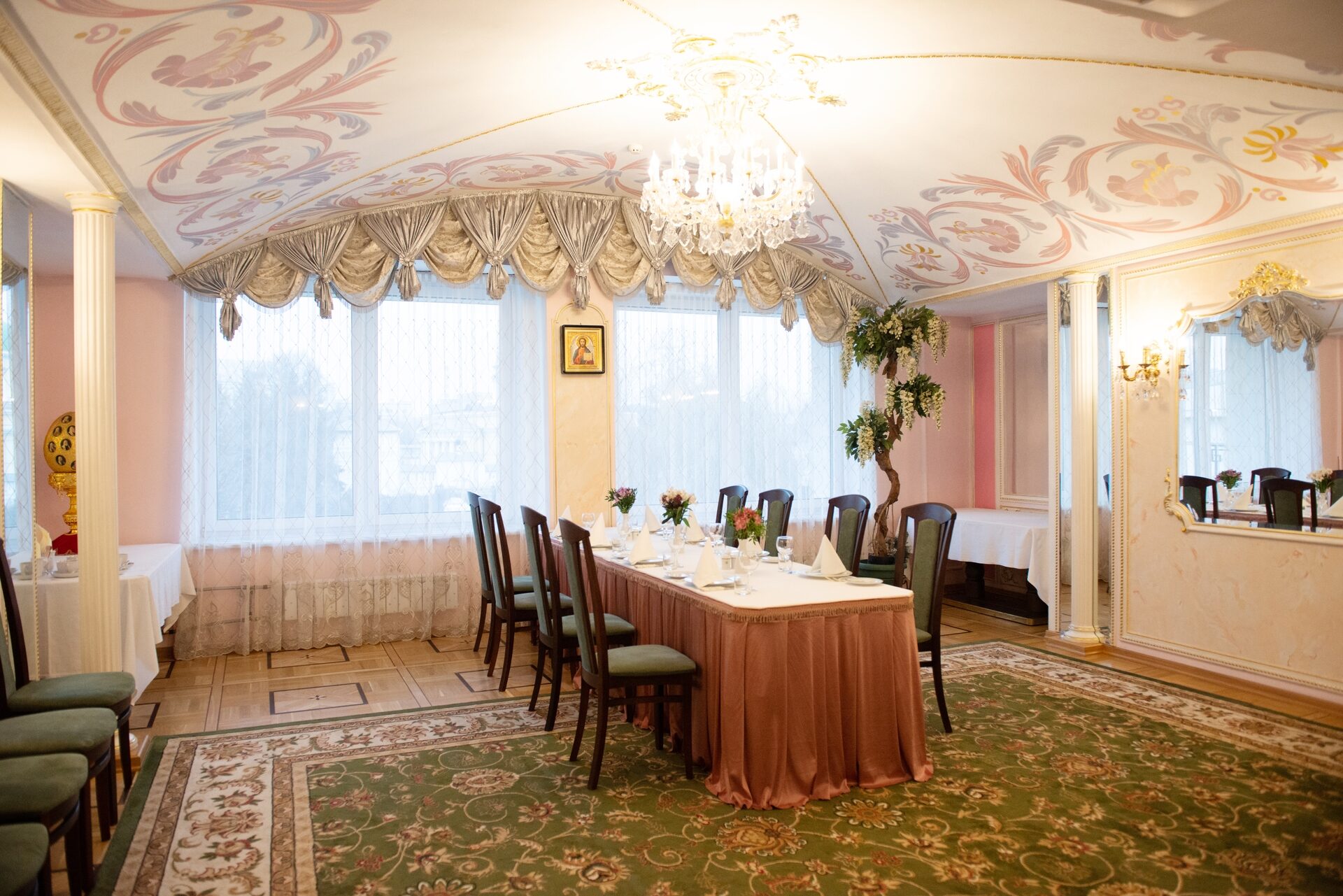 Gold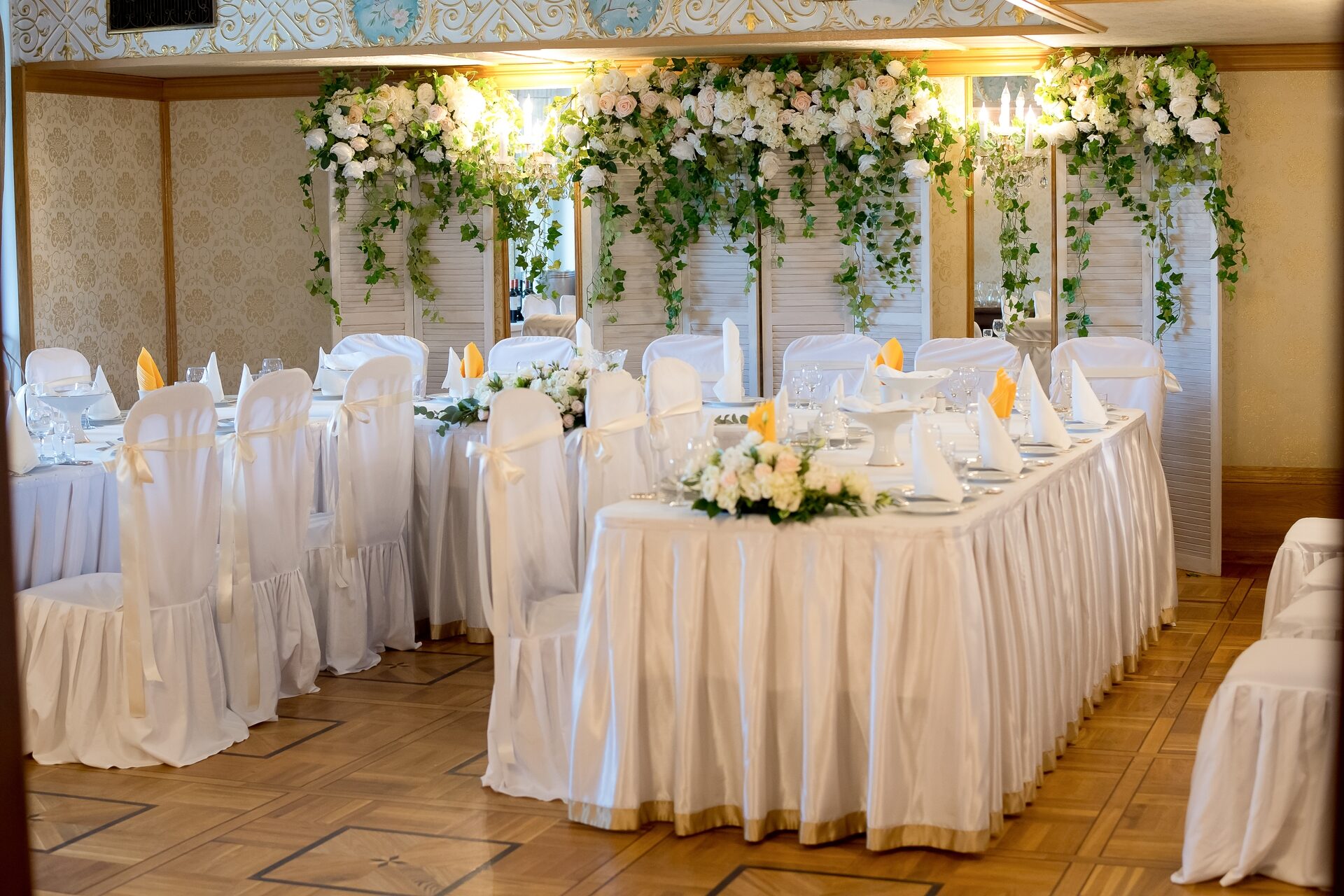 Here you can enjoy classic Russian cuisine, as well as delicious beverages, created according to the recipes taken from ancient monastic books. You can try stuffed pig, goose with apples and other poultry dishes with dried apricots, prunes, and vegetables.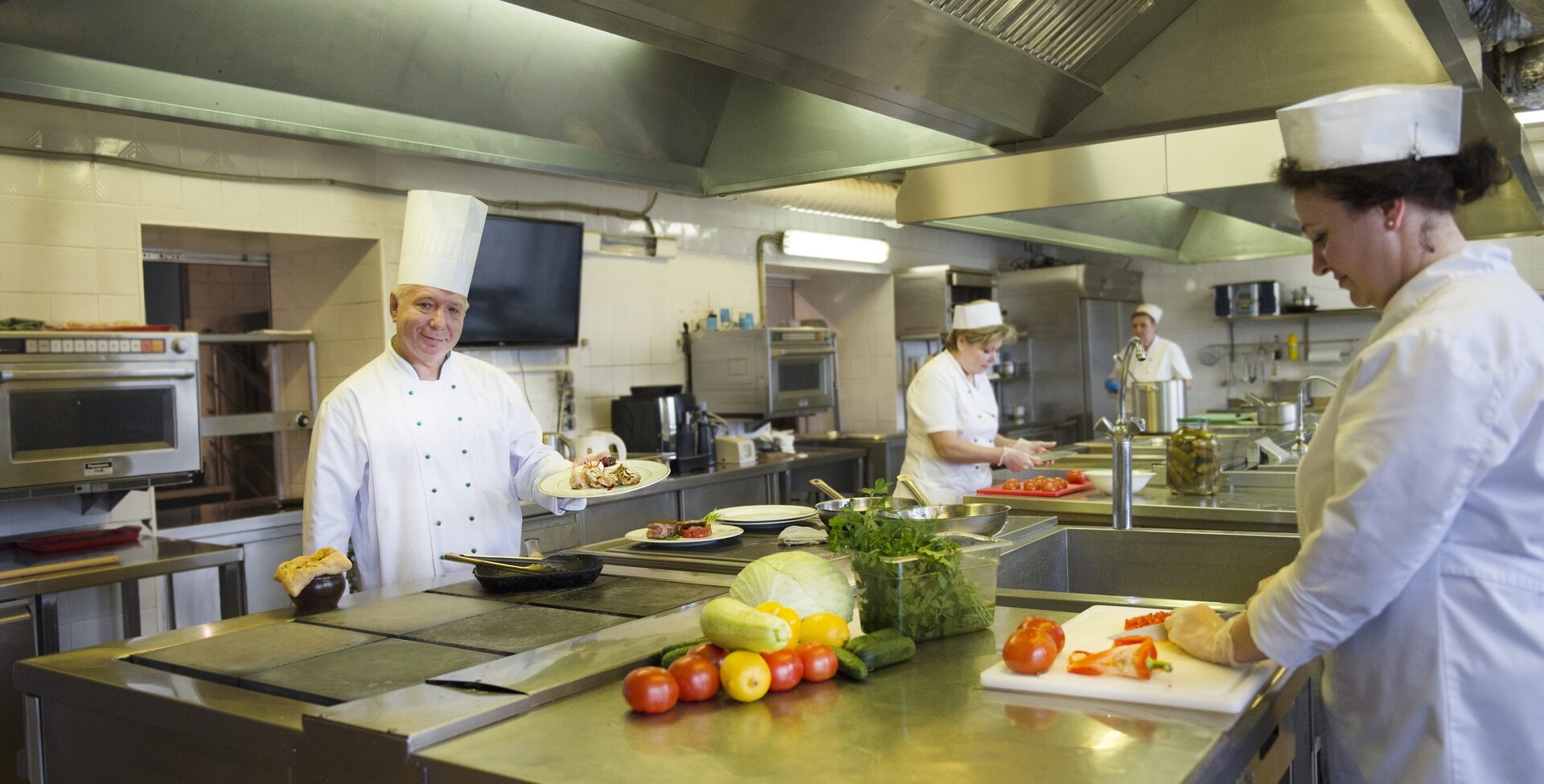 A pleasant addition to the meal is a variety of pastries from our restaurant: pies with meat, cabbage, mushrooms, cranberries and apples, as well as pancakes with caviar, cottage cheese and other fillings. Our chefs will prepare an exquisite custom cake for any occasion. Each pastry is a masterpiece of culinary art.
CAFETERIA
A small cafeteria is located on the second floor of the hotel. Here you can sit at a cozy table and enjoy our pastries, cakes, sandwiches, fresh fruit juice, coffee or tea.
You can organize a private meeting with your friends, colleagues, or business partners. Your guests will be surprised and pleased by the atmosphere of peace in the heart of Moscow, delicious delicacies and high-quality service. The cafeteria offers beautiful view of the hotel Park and the St. Danilov monastery located behind it.
The cafeteria is opened daily from 09:00 to 17:00.
«STYLISH BAR»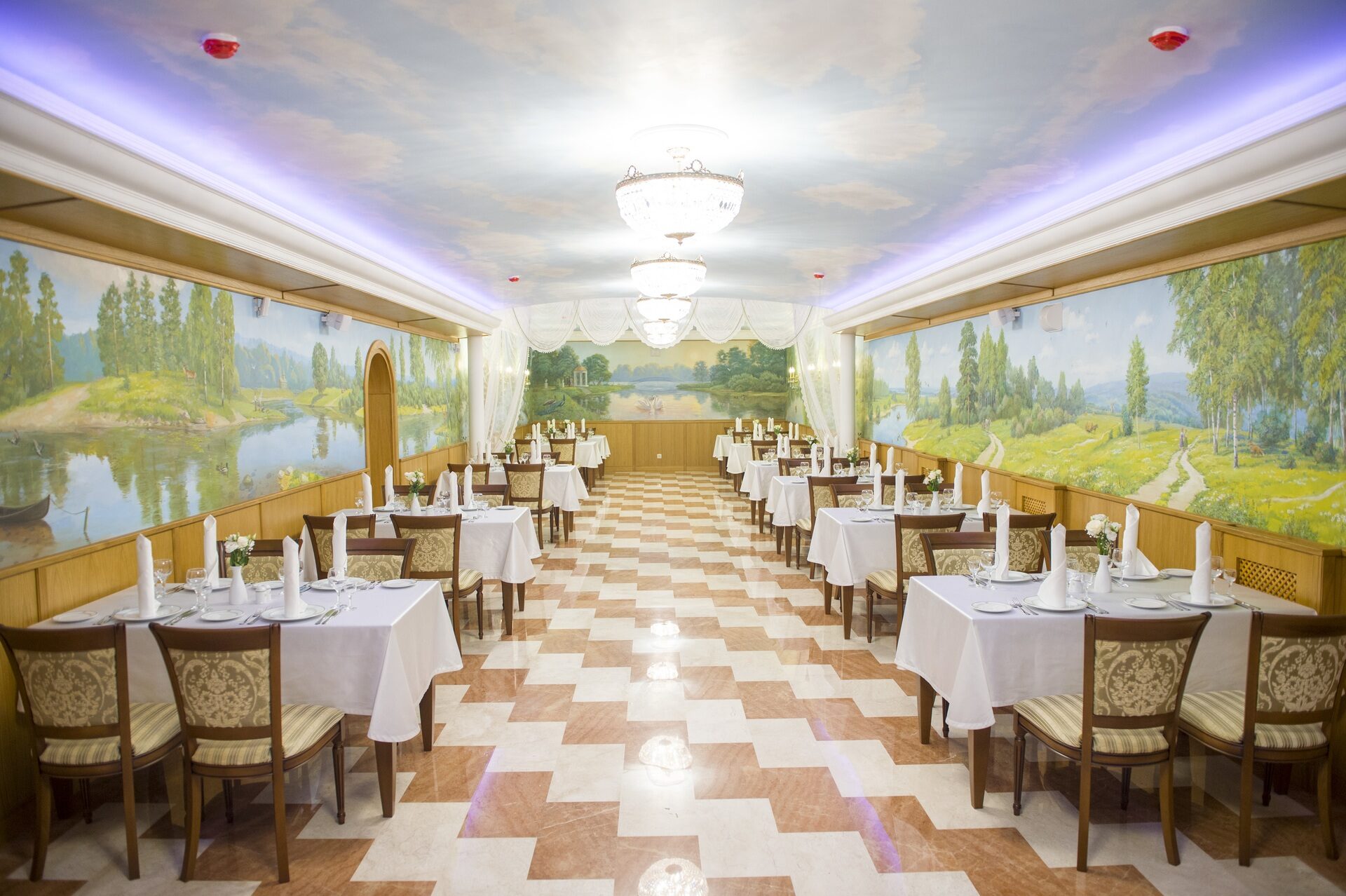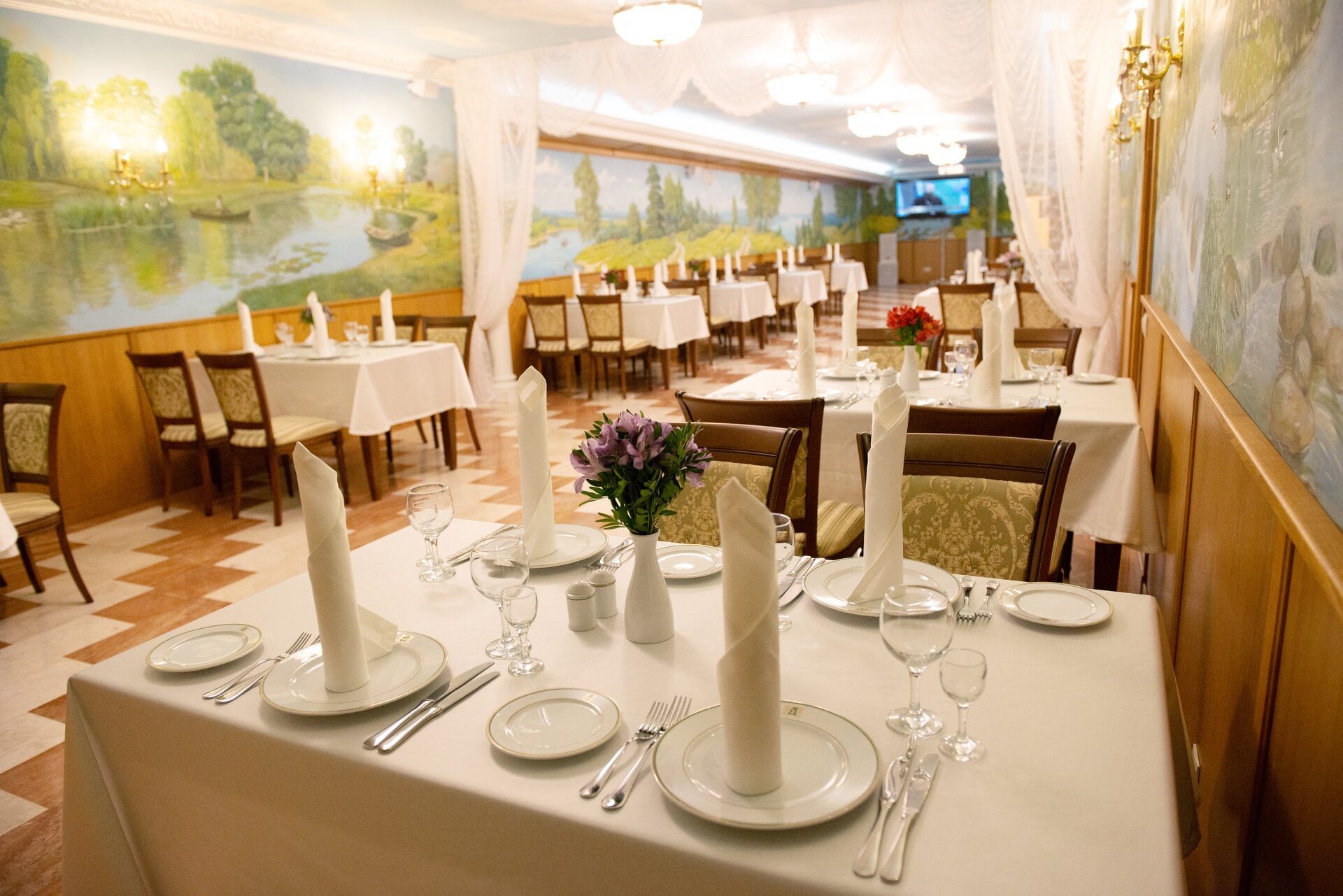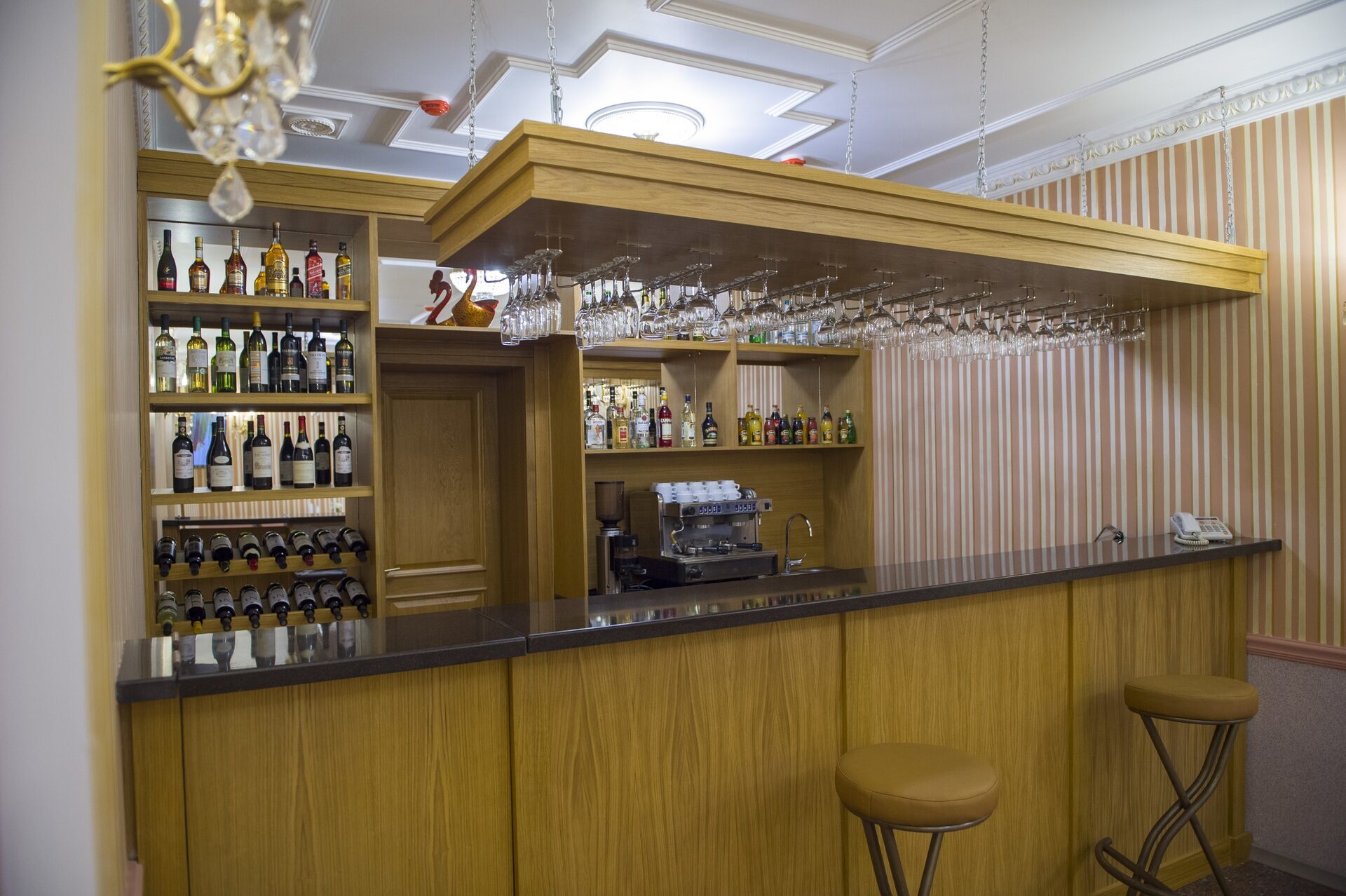 There is a stylish bar in the basement of our hotel. We will offer you dishes and beverages from the main menu of our restaurant, as well as fresh cask beer and alcoholic beverages. Our guests will appreciate the intimate atmosphere of the cozy bar, which works every day from 11:00 to 23:00
Tel: +7(495) 954-05-66